We use this slightly thicker cord shown in brown for our "boyfriend" bracelets.
We feel they are both quite strong and durable but the slightly thicker one might make for a more masculine look.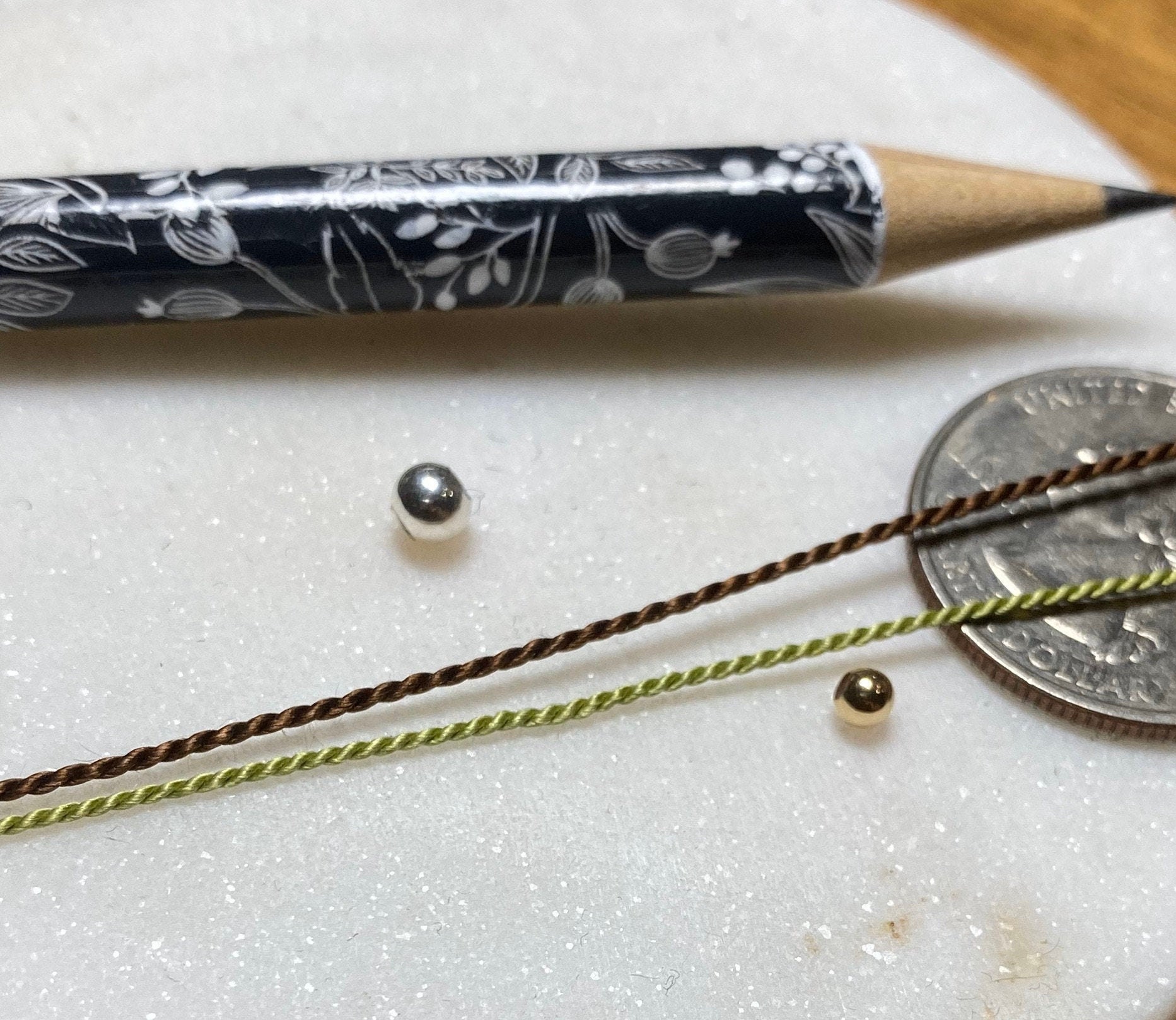 When requesting the thicker version on a dainty bracelet, keep in mind the larger silver bead must be used in the back for closing.
Here is the back of a finished piece using each size